The State Library hosted a booth at the Denver Mini Maker Faire this past weekend, and were joined by the Aurora Public Library, Arapahoe Library District, the Colorado Library Consortium (CLiC), Douglas County Public Libraries, and Jefferson County Public Libraries. Everyone brought something along for attendees to play with, and it was a blast!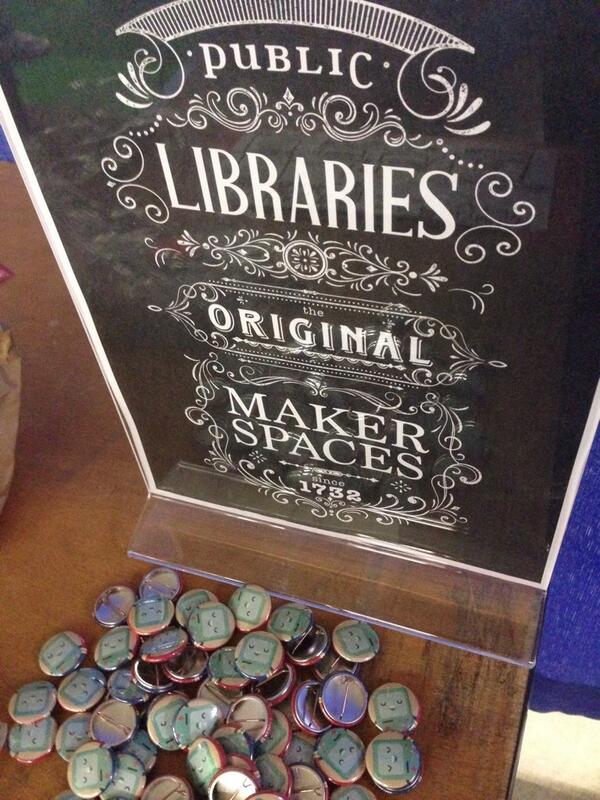 Everyone loved Aurora's marble roller coaster, made with just cardstock and tape, particularly the younger set. You can find the kit online, and each of the Aurora branches will be building their own to coincide with summer reading.

The Occulus Rift that Arapahoe brought was certainly the biggest draw, with a line most of the day both Saturday and Sunday. However, people loved playing with all of our tech, and making buttons and LED badges to wear.

We also happened to be just across from the Denver Public Library's "Toy Hack," which lead to some inventive, and at times disturbing, creations.

Overall, the Maker Faire was a great opportunity to get to talk to people about what libraries are offering in the way of new technology and makerspaces, and we were able to have fun while doing it!